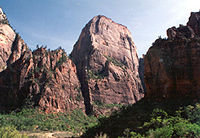 Gajendra Moksham
indradhdhyumna: pAndyakhandAdhirAjas
tvatbhakthAthmA chandranAdrau kadAchith|
tvatsEvAyAm magnadheerAlulOkE naivAgasthyam prApthamAthithhyamAmam||
Once Indrathyumnan the ruler of Pandya dEsha, who is devoted to you, was deeply engaged with his mind on Chandana mount in your puja. Agasthiyar came seeking his favour as a guest, but Indrathyumnan did not notice him.
kubhOdbhoothi sambhruthakrOdhabhAr: sthabdhAthmA tvam hasthi bhooyam bhajEthi|
shapthvAthainam prathyAgAth sOpi lEbhE hasthindratvam tvatsmriti vyakthi dhanyam||
Agastyar who was born out of a kamandalu (pot) became angry and he cursed as "because of pride you didnot respect, so, be born as an elephant" and left. The king gained the wealthy birth of an elephant with your memory
dugdAmbhOdhE: madhyabhAji thrikootE kredan shailE yuthapOyam vashAbhi:|
sarvAn janthonathyavarthishta shakthyA thvadbhakthAnAm kuthra nOthkarshalAbha:||
This king of elephants who was playing with female elephants in Thrikoota hill in the middle of pArkadal, was greater in stength than all creatures. Where only your devotees don't attain greatness?
svEnasthEmnA divyadEshasya shakthyA sOyam khEdAnaprajAnan kadAchith|
shailaprAnthE dharmthAntha: sarasyAm yuthai: sArdham tvampranhunnhObhirEmE||
Due to its natural strength and the strength of the divya dEsha, that king of elephants did not know suffering. Once because of the heat in the vicinity of the hills it entered a lake and played with elephant groups propelled by You.
huhu sthAvasdevalasyAbi chapath
grAhibhuthas tvajalE varthamAna:|
chakrAhainam hasthinam pAda dEshE
shAnthyartham hi srAnthi dOsi svakAnAm||
Then, a gandharva called huhu who had become a crocodile due to the curse of devalar was residing in the lake. It caught hold of the feet of this elephant. In order to give peace to your devotees, you also become the one who gives them trouble.
tvatsEvAyA vabhavAddurnirOdham yuddhyantham tham vathsarAnhAm sahasram|
prapthE kAlE tvatpadailkAggryasiddhai nakrAkrAntha hasthi varyam vydhAstvam||
Because of the stenght of your worship, the elephant was fighting for 1000 years. When the time came for this king of elephants, to get one-pointedness in devotion to your feet, did you not make it to be molested by the crocodile?
Arthivyaktha-prAkthana gyAnbhakthi: shudhOkshipthA: pundareekai: samarchan|
poorvAbhyastham nirvishEshAthmanishttam sthOthra shrEsttam sOnvagAdith prAthman||
Oh! One who resides as Paramatma everywhere! because of the fruits of knowledge and bhakti of previous janma, that king of elephants, due to the excessive suffering, lifted its tusk with lotus flowers and performed archana mentally singing a best stotra on nirguna Brahman which it had practised in previous birth.
shruthvA shOthra nirgundhastha samastham brahmEshAddhyai rnahamithyaprayAthE|
sarvAtmA tvam bhoori kArunhya vEgAth thArkshyA roodha prEkshithObhO: purasthAth||
On hearing the stothra addressing That which is nirguna Brahman and everything, while Brahma, Siva and others did not arrive as it was not them, you who are Atma of all, due to the speed of excessive compassion, came riding on the back of Garuda and showed your form.
hastheendram tam hasthapadmEna dhruthvA chakrEnha tvam nakravaryam vyadhAri:|
gandharvEsmin mukthashApE sa hasthee tvatsAroopyam prApya dEdeepyathE sma||
You held Gajendra with your lotus like hands, and hit the crocodile with your chakra. Then, the crocodile was release from its curse and became the gandharva, that elephant too attained your form and shined.
Etad vrutham tvAm cha mAm cha pragEyO gAyEth sOyam bhOyasE shrEyasE syAt |
ithyuktvAinam thEna sArdham gathastham dhishnam vishnO pAhi vAthAlaEsha ||
"The one who sings this story, yourself and myself early in the morning, he will attain the greatest goodness" did not you say so to him and took him with you to Vaikuntam ? Oh! one who is all pervading, GuruvayoorappA, protect and bless me.